Introduction to Wellbeing and Mindfulness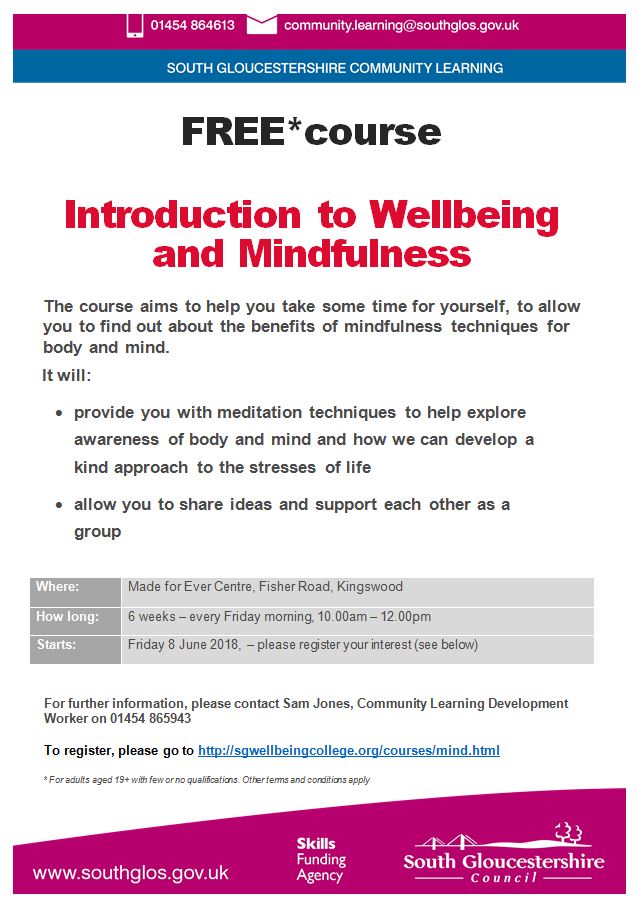 Free course which aims to help you take some time for yourself, to allow you to find out about the benefits of mindfulness techniques for body and mind.
Made for Ever Centre – 6 weeks every Friday morning 10am – 12pm.  Starts Friday 8th June.